Updated By: Alison Schroeder on Mon, Dec 23, 2019
As the year comes to an end, we wanted to take a moment and reflect on all of the work we've produced.
Looking back on what has been, helps to prepare us for what will be. And this is what 'has beens' our experts enjoyed most this year.
Alison, Content Services Manager
While this project is just now getting its legs as we wrap 2019 primed for liftoff in 2020, I have to say Bernick's Brand Story/Persona project is my 2019 highlight among so many.
Five years ago when I joined Leighton Interactive. Bernick's was one of the first client projects I touched. We had been partners for about a year at that point, still guiding and leading each other through new marketing frontiers. I feel like I cut my inbound teeth on Bernick's and have continuously marveled at the growth and goals the company has accomplished as they continue to trust us. And yeah I'll admit, when we presented the 2020 campaign plan to the team at Bernick's, I got emotional, a little choked up. I cried in that client meeting out of sheer gratitude and excitement and impact of what that brand does and means to Central Minnesota and beyond. I'm happy to be part of it, runny mascara and all.
Amanda, Account Manager
Farm Wisconsin Discovery Center takes the cake for my favorite project in 2019. Not because they help teach kids about the importance and impact of agriculture. Not because they have a crazy fun food and farming museum. And also not because their team is great to work with. (all true)
It's because while touring their Birthing Barn, I got to hang out with this adorable two-day old calf. Baby animals always win in my book!
Amber, Content Lead
Developing brand messaging for Separators Inc. was by far my 2019 project. Brand messaging communicates beliefs and feelings just as much as it does products and services. And helping this client find the language for how they want to present themselves to the world was a blast.
Brooke, Account Manager
Hands down joining the LI team. 2019 for me was a "roll up your sleeves" year full of learning, growth, confidence, and asking a ton of questions.
In terms of a project, I would have to say the United Way of Central Minnesota Raise Your Hand campaign creative. Focusing on their Education pillar, the concept was built to work within the Worldwide guidelines (win/fight) but with a unique twist that is ownable for Central MN.
Candice, Inbound Marketing Specialist
By far one of the most meaningful projects I got to work on in 2019 was for Badge Messenger. It was not an extravagant project by any means - the usual work we do (branding, website, inbound campaign, etc.) - but being able to be part of a launch of a brand-new product with an incredible purpose has been exciting.
We were truly starting from ground zero on the awareness front, so it's been a fun challenge. Not only is the product potentially life-changing, but all the people behind it are really good people - so all around the project has made my heart happy. [Hand modeling done by yours truly. Another new skill learned.]
Chuck, Inbound Marketing Specialist
My favorite project was taking part in creating the 2020 Marketing Kit. We found a way to put together a ton of high-quality resources for our clients.
When we first announced the project, it looked like a massive undertaking. We put our heads together and made one of the best marketing kits that you'll find anywhere.
Clare, Creative Services Manager
2o19 was a big year! There were so many awesome projects and innovations. One Squared MSP + Green Bay, some great improvements to our website development process, and some really epic creative projects!
If I had to pick, however, my favorite project of 2019 was the Marco website project. They've got a massive site, so planning had to be meticulous and detailed. Through the process, we were able to enhance conversion strategy and user experience.
We were also able to breathe new life into the Marco brand through an updated, contemporary look and function. This project was so incredible, and I can't wait to see the long-term impact!
Dan, President
For sure the Tapemark partnership.
Their leadership, business/industry, and challenges were such a perfect fit. The new website and now marketing campaign are excellent examples of our expertise and capabilities. Plus we all got fun tours with full body suits and hairnets.
Dom, Account Strategist & PR Lead
United Way of Central MN. Through our partnership I've learned more about the people behind United Way and I've seen the impact they make in our community, first hand.
To date, we've done everything from persona activities with their board of directors and a full campaign to building a creative concept from the ground up. It was exciting to brainstorm creative ideas and see them come to life through photo, video, and social media. I can't wait to see the final campaign launch — the message is powerful and one our community will be able to easily get behind.
Emily, Senior Account Manager
I can't choose one, so I will choose... three. (They are all just so good!)
It was a niche of a niche market, the systems and data that were required to execute the targeting and automation were complex.
We encountered challenges with the client's beliefs and methodologies for marketing to the intended persona. It is a sensitive topic, religion and personal spirituality which made for content drafting, image choices, etc. extremely challenging… as well as many other challenges. And yet, with implementing a cohesive and intentional marketing campaign we were able to get them results they had never experienced in a very short period of time. Additionally, we opened them up to a way of connecting and communicating with their audience that they hadn't thought of before!
IontoPatch
IontoPatch.com site launch. As quickly as the site launched they started receiving leads. The previous site was nothing more than an online brochure with no consideration of the persona's questions, challenges, buyer's journey - no conversation opportunities. No way to say, "Hi, I'm interested in learning more" or "I want to do business with you".
Bernick's
Bernick's 2019 inbound campaign annual goal was smashed mid year! Not because the campaign was revolutionary and it can't be attributed to one single element but rather to the belief, dedication, and intentionality of the marketing efforts in partnership with the Bernick's collective team - marketing, sales, and management. When you build an engine and take good care of it, it will run forever.
Jacob, Inbound Marketing Specialist
My absolute favorite project was the LIME Marketing Toolkit. Developing this kit was about providing a purely educational tool for any marketer of any size of a company to use. It's something that makes me proud to say that I work at Leighton Interactive.
Jash, Graphic Designer
The highlight of 2019 for me was talking at Ted X Saint Cloud. To be able to brag about following your passion, while being a part of a team that always pushes us to grow and keep going towards our 'Why" has been life-changing for me.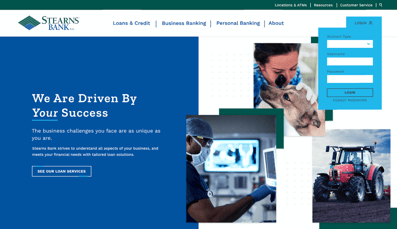 Project-wise, Stearns website re-build was my first big project, I got the opportunity to create the base of the site, and work on my very first sitemap. I had a lot of fun, thinking about the nitty gritty of the site, presenting the mockups to the client, and just the opportunity to be able to be part of something more than design.
Jen, Vice President
Marco website. Why?
Massive site.
UX is so cool.
Sub nav is one I have never seen before.
Next level design — one that takes Marco to the next level as a tech company.
Julia, Public Relations Specialist
In the past year, we've been able to help our clients reach new audiences using public relations. It's been so fun bringing my personal experience and expertise to our clients. One of my favorite efforts was with Badge Messenger.
We were able to land them opportunities with KNSI, WJON, Kare 11, Twin Cities Business Journal, and even the front page of the St. Cloud Times. These efforts helped them reach their goal of 10 pilot schools and increased their website traffic +900%. One of the most successful product announcements I've been a part of!
Lori, New Business Developer
One Squared Green Bay. Bringing this professional and personal development workshop to Green Bay was the highlight for me. Not only did it cement our spot in Northeast Wisconsin, it also brought together talented speakers, prominent community panelists, and an engaged audience. I'm already looking forward to next year's event!
Luke, Junior Videographer
One Squared MSP Video - more specifically the recap video. It was fun to review all the footage I took during the event (which was around 140 GB!) and put it together in a recap video. This event helped me realize I don't have to run around like a madman to get the best footage, but that if I am more mindful and plan accordingly, I can get better shots more efficiently. Quality over quantity.
Tammy, Director of Talent
Not a project … but better. Joining the Leighton Interactive team to help grow, cultivate, and develop the most important resources - humans - is a true honor and so fun! I'm excited to dig in and explore how we can continue to learn and grow as a team. Next level amazing, here we come!
Tony, Web Development Manager
The new Marco website was an incredible project to work on. With the emergence of new HubSpot tools like HubDB, and improvements to custom modules and the design manager, we were able to move their entire site into HubSpot instead of managing the site on two different platforms. This creates immense efficiencies in website management. At the same time, we were able to strategize about how all of the aspects of the website are managed to make it intuitive for both their team and ours. I'm so proud of the end result and look forward to getting more clients into the HubSpot CMS.
Travis, Technical Marketing & Support Lead
I don't have a single project that stands out to me this past year, but more so parts of projects I've enjoyed playing a role in.
Namely, helping our customers better track leads through the HubSpot CRM. I've worked with several clients in the last year or so, analyzing their sales process and putting a plan together to make it translate into HubSpot. Each project had its own nuances that needed consideration and planning. We wanted to leave their current process in tact as much as possible to minimize transition angst, but also aimed to improve processes with tools and systems already at their disposal though the CRM. Each project was unique and challenging; I thoroughly enjoyed each one.
2020, we're ready for you!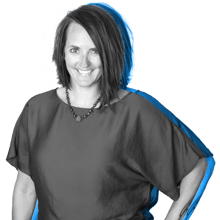 About The Author
Alison Schroeder
My fire is fueled by the relationships I make, build, and cherish. I love hearing people's stories, what makes them who they are, and where I fit into their lives. As the Content Services Manager at Leighton Interactive, I'm a storyteller. I'm lucky that I can use my natural ability to help people find their voices, tell their stories, and reach their goals so their businesses can get results. Outside the office I get excited to find sunshine, consume iced coffee, work out, or add unique pieces of jewelry to my ever-growing collection. I also tell stories on behalf of AAF and serve as District 8's Second Lt. Governor & NSAC chair.