Updated By: Alison Schroeder on Tue, Dec 31, 2019
An Underdog Story
Every business has varying problems. Some businesses need capital and some need qualified staff, but most of our clients simply need a little marketing advice to stand out from the crowd. We often stumble across clients with remarkable products that are deserving of attention, the bottleneck ensues when they don't know how to build websites, nurture leads, or market themselves in the digital world.
Enter the underdog: Give Us This Day. This company, supported by the fantastic staff and renowned Editorial Advisers from Liturgical Press, was founded way back in 1926. Their organization serves communities across the nation by providing daily readings that explore catholic teachings. Their lessons are pulled directly from the Good Book, but the company has been slow to embrace the digital landscape.
This organization had great success with their free samples of the material, but over the years it had struggled to turn those samplers into subscribers. Before partnering with us, Give Us This Day had a minor web presence which contributed to their tough times, but we understood that HubSpot's tools could take their product to new heights...Lord willing.
What's so hard about spreading the good news? It's hard to cut through the clutter, even when you have an engaging product. The team at Give Us This Day approached Leighton Interactive for help in late 2018. The problem: Give Us This Day had an outdated website, couldn't nurture potential customers, and needed a gentle nudge into the modern era of inbound marketing. This presented a problem of Goliath-proportions, and if we were going to solve it we would need to work smarter instead of harder.
To summarize, customers who received free samples weren't subscribing to the publication. If Give Us This Day was going to survive, it needed to generate more leads, nurture those contacts, and do it all under the umbrella of a system that is easy to manage and interpret. So that's exactly what we set out to do.
A Few Stones and A Whole Lot of Faith
A good homepage isn't like a fine wine. Nothing about your homepage gets better with age. Give Us This Day had a website, but it hadn't been updated in a while and so many tools weren't being utilized to push their product out to the public. Give Us This Day's parent company had set up a website, but this was how it looked before the overhaul.
We want to make it clear that there is nothing wrong with this page. Often times, we're excited to see our potential clients are taking web presence seriously enough to devote the time and resources to building a site. Everyone has had that client who still doesn't believe in spending money on their website. That being said, we saw so much room for growth. The website had a good foundation; all we needed to do was use HubSpot's tools to bring it into modernity.
A king's call to action
One of the best ways to nurture potential subscribers was to set up Smart CTAs and Popup CTAs. We constructed multiple pages with HubSpot's sleek web development tools to bring potential subscribers into the flywheel and keep them entertained the whole time. The Smart CTAs were a nuisance before HubSpot, but now they couldn't be easier with HubSpot's web development tools.
Making CTAs smart was something companies struggled with before these tools, and even some marketing companies probably wouldn't have the capabilities without resources from "martech" companies like HubSpot. The Smart CTAs we crafted with HubSpot showed tremendous success. Where once our client was only receiving a few hundred views and virtually zero subscriptions, our new campaign blew the previous results out of the water.
For the popup CTA, we needed to build something that pushed potential subscribers to sign up. A popup CTA made it as simple as possible, and it was easy to build and implement with HubSpot. We took a completely dated homepage and breathed a little life into it. Our client's site was quickly growing from a modest shepherd into a king, and Give Us This Day was elated.
Nurture beats Nature
There was one final key to accomplishing our goals of turning potential subscribers into actual ones: nurturing contacts who requested free samples into bona fide subscribers. Before working with us, Give Us This Day was leveraging email, but it hadn't seen the full potential in developing automatic workflows. To show them just how important this process is, we set up only a few emails using HubSpot's easy system. These workflows were a major success, and were opened by our client's at a very high frequency. With a few changes in email topics, these emails have nowhere to go but up.
The final stand
Using HubSpot's tools turned our client's website into a success over night. Give Us This Day had previously struggled to convert subscribers; however, with this new renovation the company has continued to add subscribers. Our new website design using HubSpot integration is performing royally and is fit to be the king it needs to be. The revamp has generated thousands of new sessions and contacts that we've nurtured in multiple ways to become subscribers.
More than a leap of faith
You're probably wondering about how successful our efforts were at driving change for Give Us This Day. At the end of the day, a successful marketing campaign relies on the key performance indicators that marketers know all too well. As far as site sessions went, we saw a huge increase. We leveraged all the tools previously mentioned to double the amount of monthly sessions that Give Us This Day was receiving. Before our partnership, they often hovered around 40,000 visitors per month, but we managed to average around 80,000 once we got to the helm.
Next came the triumph in new contacts generated. We were very vigilant about the number of sessions previously mentioned, but we were even more determined to increase contacts. that's probably why we were able to triple the amount of monthly contacts by leveraging improvements to organic search and paid traffic.
Plenty of sessions and contacts came from our email marketing efforts. We managed to send 1,660 emails throughout the campaign, which was an increase of 184.25% from previous efforts. We also maintained a click through rate of 11% while we overhauled Give Us This Day's email marketing efforts.
One of our goals was to give out more samples than in previous years. In this case we crushed it. Over the course of the campaign, 2,727 people requested samples during our tenure with the client. To put that number in perspective, compared to the same time period from last year, we increased the subscriber count by 338%.

Long Live the king
Working with Give Us This Day gave us the opportunity to give our client the attention they deserve. We loved working with them and they loved working with us. But don't just take our word for it. We sat them down to talk about what set our process apart and made them a success story. So many businesses have great products and just need help spreading the word. We were honored to participate in this campaign and hope it has positive impacts for the business. Long live the king.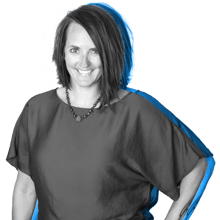 About The Author
Alison Schroeder
My fire is fueled by the relationships I make, build, and cherish. I love hearing people's stories, what makes them who they are, and where I fit into their lives. As the Content Services Manager at Leighton Interactive, I'm a storyteller. I'm lucky that I can use my natural ability to help people find their voices, tell their stories, and reach their goals so their businesses can get results. Outside the office I get excited to find sunshine, consume iced coffee, work out, or add unique pieces of jewelry to my ever-growing collection. I also tell stories on behalf of AAF and serve as District 8's Second Lt. Governor & NSAC chair.